Engravelab 10

Design and Engraving Software For Laser and Rotary Engraving Systems
Engravelab is the complete design and engraving software solution from Cadlink aimed at maximising the potential of laser and rotary engraving systems. Not only does this software cover our machines but also a host of other machines too, please contact us for more information.
Engravelab 10 Pro
Combined Rotary Engraving and Laser Software.
The best of both worlds! Versatility at its best with complete design and production tools for spindle-based engravers as well as lasers.
EngraveLab Pro enables engraving shops to address the widest variety of production workflow requirements all in a single software package. The true professional's choice for engraving software, EngraveLab Pro includes all of the features found in the other EngraveLab packages in addition to high end design and production features, including interactive 3D preview with STL file import, 3D carve tool pathing, true shape nesting, and industry-standard braille signage creation.
For more info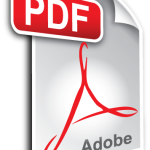 Engravelab 10 Expert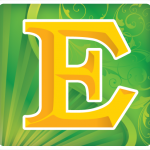 Includes support for the latest as well as most widely used legacy spindle-based engravers. EngraveLab Expert is feature packed with text composition, design and automated production tools that provide engraving shops the ability to produce a wide variety of products efficiently and easily.
Extensive third-party file format support as well seamless interface with other design applications simplify working with customer supplied artwork with little to no pre-production issues. EngraveLab Expert also includes complete Braille layout and design tools featuring the latest braille translation libraries.
For more info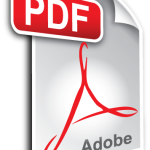 EngraveLab Version 10 Laser Ruida™ Edition

EngraveLab v10 Laser Ruida™ Edition bypasses the need to use any intermediary or third-party software applications and drives laser engravers using Ruida™ motion control systems DIRECTLY*. Far more efficient than using a limited functionality engraver driver, EngraveLab, provides complete design, file preparation and production tools for laser engravers all in a single software application. There is no need to learn and use other design applications not built specifically for the engraving workflow.
EngraveLab includes dozens of features that engravers rely upon on a daily basis including; highly detailed, amazing quality photo engraving in only a few steps, high-value 3D engraving features, as well as a host of time/material saving production tools such as advanced shape nesting, Badge-making and serialization (variable data), barcode production support and much more! 2
*currently supports the following Ruida™ motion controllers (Ruida™ RDC6334G-B Ruida™ RDLC644X, please call  for additional information)
For more info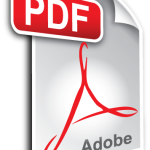 EngraveLab Version 10 PhotoLaser Plus

Specifically designed for amazingly detailed photo conversion laser output to a wide variety of materials, PhotoLaser Plus is ideal for shops already using third-party design applications but looking for professional-grade, consistently produced photo-realistic output.
Seamless file transfer with Corel™ enables users to quickly and easily convert images to grey-scale in order to make them laser-ready. PhotoLaser Plus also includes basic text entry and design tools as well as a host of engraving-specific production tools such as variable data (badges) support.
EngraveLab Version 10 DesignPro
An ideal, inexpensive solution for engraving shops that require additional design and pre-production workstations in order to prepare files for output. EngraveLab DesignPro includes all of the same features as EngraveLab Pro but without having device drivers included.
A perfect companion product to all other EngraveLab packages for shops that would like to free-up production workstations and increase workflow efficiency.
Upgrade to Version 10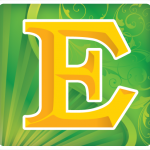 If you have an older version of Engravelab we offer upgrades to the latest versions for very competitive prices. For more information please contact us.
To download a trial version of Engravelab, customers must have an internet connection in order to run the demo. The demo will allow the customer to output 10 times to the machine.
Engravelab Online Trial Download
Suggested System Requirements 
CPU:
Quad Core (3.0 GHz or higher)
Hard Drive:
250 GB (or more)
RAM:
4GB + OS Requirements
Operating System:
Windows 7 32/64, Windows 8, Windows 10