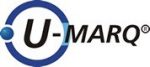 U-Marq is the leading UK Engraving machine and accessory manufacturer who can supply all your engraving needs. All U-Marq engraving machines are supplied complete with application specific software and accessories tailored to give your machine the maximum versatility and productivity from day one.

Xenetech  plays a leadership role in visual communication, industrial marking and recognition by supplying the highest quality engraving systems & lasers, related products and comprehensive support.

CADlink Technology develop industry-leading design and production software. Providing specialised tools for specialised markets such as Signmaking, Digital Printing, Engraving and Routing.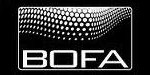 Market leaders in fume extraction, dust extraction and filtration systems for laser, solder, welder, engineering, dental, beauty and printing environments.