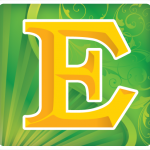 Whether you need to update your software to add more features, or you are upgrading your computer and older versions are not compatible, we at UKE can upgrade all Cadlink manufactured software including Engravelab and Signlab.
All versions of Engravelab and other Cadlink manufactured software can be upgraded to the very latest version of Engravelab or Signlab for a fraction of the RRP.
For all prices please contact us on info@ukengravingservices.co.uk alternatively please call 01932 855 133
Versions of Engravelab available for Upgrade:
Engravelab 4.95 *
Engravelab 5 *
Engravelab 6*
Engravelab 7
Engravelab 8
Versions of software available for Crossgrade:
UKE can crossgrade from one software to the latest Engravelab 9 for a discounted price.  Engravelab 9 has drivers for sublimation printers, vinyl cutters, engraving machines and CNC machines. To find out if your machine has a driver available please contact us at info@ukengravingservices.co.uk
So much more than great software. Buy EngraveLab and get….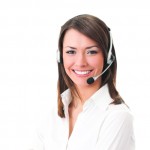 Free getting started session. Our new customers qualify for a free one-hour "startup session" with one of our friendly CADlink technical support team members.  At your convenience schedule an actual "electronic" training session. Our support team can actually access your computer workstation remotely to walk you through any questions you may have.
Access to free online video's. Easy to search, quick to view, learn all about all of the tools in our software. Instant access to the CADlink worldwide user community 24/7.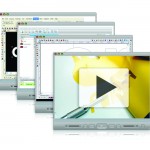 Use the online forum located within infoSource and share information with our worldwide software user community. Learn all of the tips and tricks from people who, like you, use our software daily.
Benefits of Engravelab | Why Engravelab 9 should make your upgrade decision even easier.
1. Maximize the value of your software investment. You've paid for the software, why not use every tool within it?
2. Software "tips and tricks" make you more efficient. Learn not only how to use the tools but how to use them easily and quickly.
3. Let UKE train your staff. Tired of training new staff?  Let UKE help, simply point them in our direction.
4. Ever get the feeling that the software company you deal with is ignoring you? No UKE competitors offer this type of premium customer service.
* Will require a new USB dongle